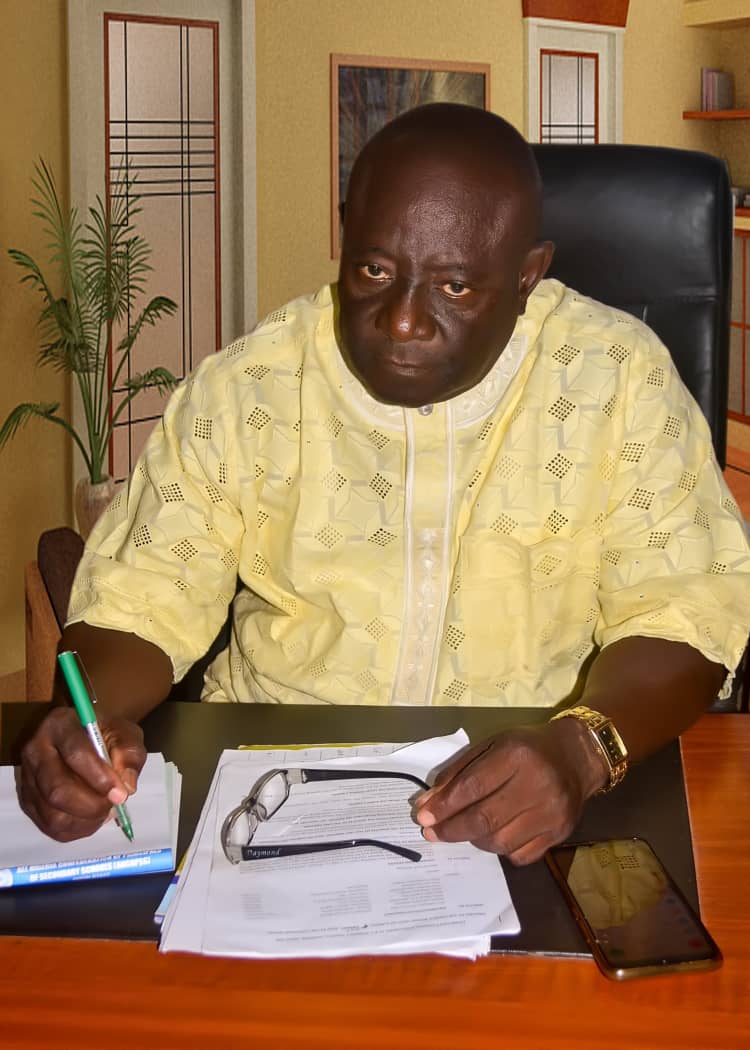 Director's message
SHINING LIGHT is a visionary school with body of knowledge shining among others in the contemporary time. BLUE is our unique colour. This is because of the peculiar traits of colour BLUE . These traits are found in us – our pupils, staff, management, and our valued parents and guardians.
The colour BLUE is the colour of trust, that is why wed are trustworthy. It is a colour of responsibility which shows that we are responsible. From a colour psychology perspective, BLUE is reliable and responsible. It exhibits an inner security and confidence. You can rely on it to take control and do the right in difficult time, that is exactly what we are at SHINING LIGHT SCHOOLS. The colour of cloudless sky is BLUE, this symbolizes the presence of GOD, godliness and that we are above all – sky is not our limit.
BLUE is the colour of wisdom, excellence and intelligence. In educational assessment, an excellent score is usually written in BLUE, the one written in red stands for failure. We are BLUE, we are success and not failure.
BLUE is the helper, the rescuer, the friend in need. Its success is defined by the quality and quantity of relationship. It is a giver not a taker. It likes to build strong trusting relationships and becomes deeply hurt ifn that trust is betrayed.
Loyalty, trust, integrity, tactful, reliability, responsibility, conservatism, perseverance, caring, love, concern, idealistic, and orderly, authority, devotion, peace, durability and calmness. All these are properties of colour BLUE which is our colour in SHINING LIGHT SCHOOLS. He who owns the slave owns his properties. We own BLUE, we own its properties.
LONG LIFE BLUE, LONG LIFE SHINING LIGHT!!!
Why Choose Us
Consistent recognition from Cambridge as top performers in the IGCSE examinations
A warm, friendly and welcoming atmosphere which is reflected in our students
Creativity is valued and enhanced through our wide spectrum of co-curricular activities
Each child's progress is measured against his/her own ability so no child feels inadequate
We have an open-door policy
A firm anti-bullying policy
Come and see us for a tour of our school